Two of my favorite times of the year in the Northeast are Spring and Fall. And now that winter is behind us, I can safely say that it is time to Spring forward to those outdoor living spaces.

From an Interior Designer perspective, I like to look at outdoor spaces from a behavior point of view followed by the aesthetics that make them simply fabulous.
It's all about the seating! The size of the space does not matter since it's all about comfort.
But what's the behavior? Room on the deck for one, enjoying the end-of-the day with family, a place to sit for a little outdoor grilling, or even better- a good meal with friends. Depending on your home and space, it could be all of the above.
Deck furniture, colorful cushions and pillows, and definitely an outdoor rug expands our living spaces. Add in a table to expand your seating, stool or table to keep items handy, and beautiful potted plants or flowers that steer you outdoors to your sanctuary.
Be sure to include a beautiful citronella candle to keep unwanted pests away!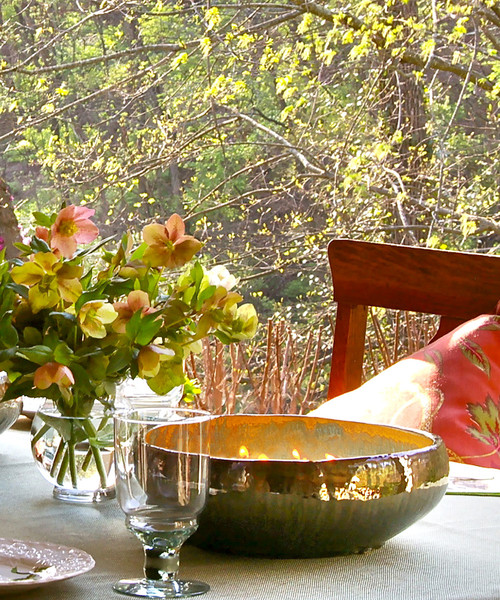 Invite a few guests and enjoy your outdoor living spaces!
This is the time to be get outdoors and start planning those projects. You'll know where to find me!